We've got another recipe for you!
Easy Baked Trout Salad
Submitted by Brittany Peachy at Hudson Valley Fisheries
This recipe can also be found on our recipes page. Have a recipe you'd like to share? Send it to us!
Ingredients:
2 rainbow trout fillets
2 hard boiled eggs
1 tbsp olive oil
1 tsp salt
1 tsp lemon pepper
1/4 cup mayo
1/4 cup Greek yogurt
Green onion, chopped
2 tbsp dill
1 tbsp everything bagel seasoning
Hot sauce to taste
Salad mix or bread (to make a salad or sandwich)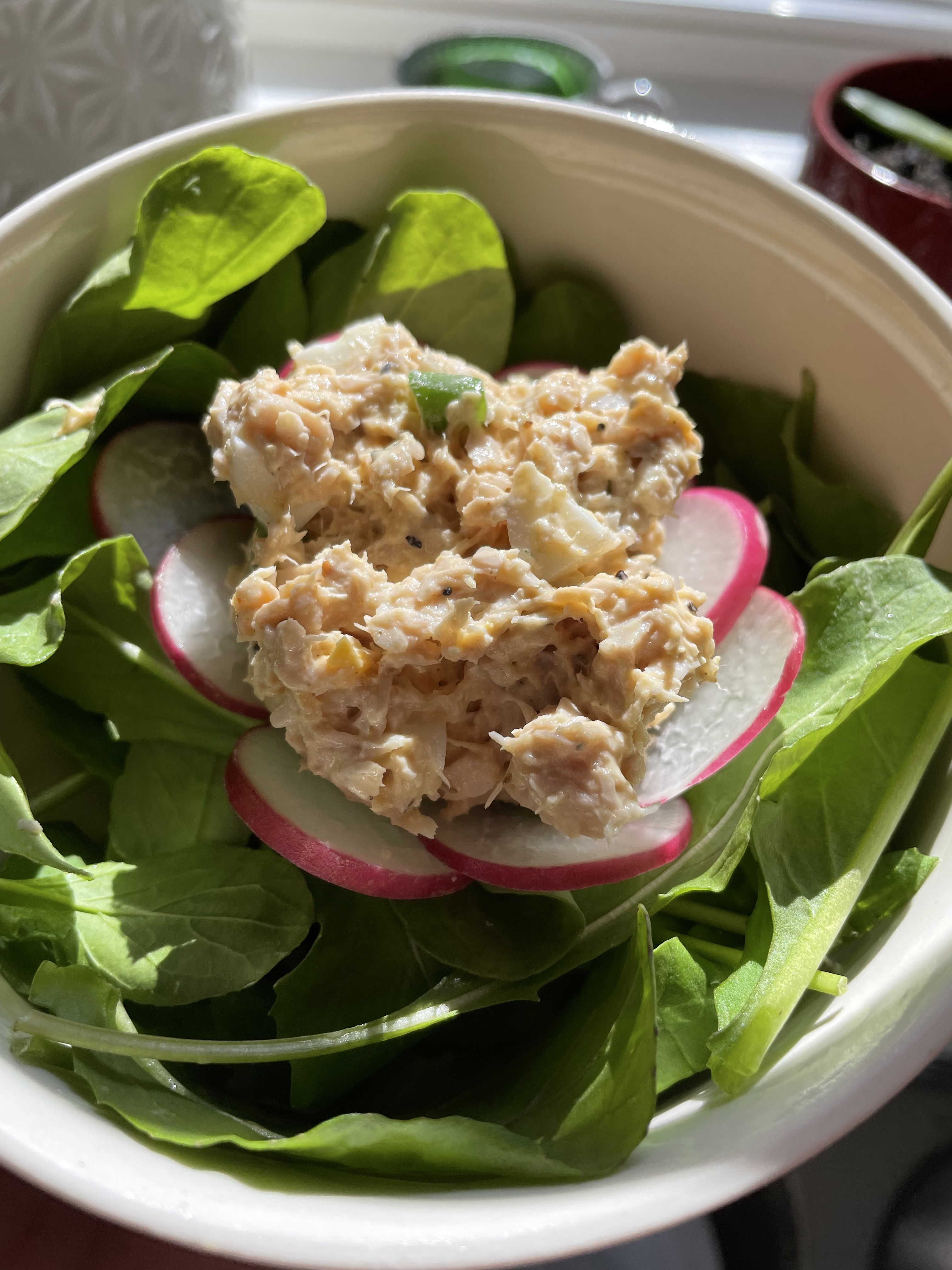 View preparation photos and videos on Instagram
Place trout on a pan lined with parchment. Drizzle trout with olive oil, salt, and lemon pepper. Bake 350 for 10-12 minutes or until it flakes easily.
Let fish cool, then flake and mix with mayo, full fat Greek yogurt, green onions, dill, everything bagel seasoning, hard boiled egg, and hot sauce
Serve on your favorite lettuce mix or as a sandwich.