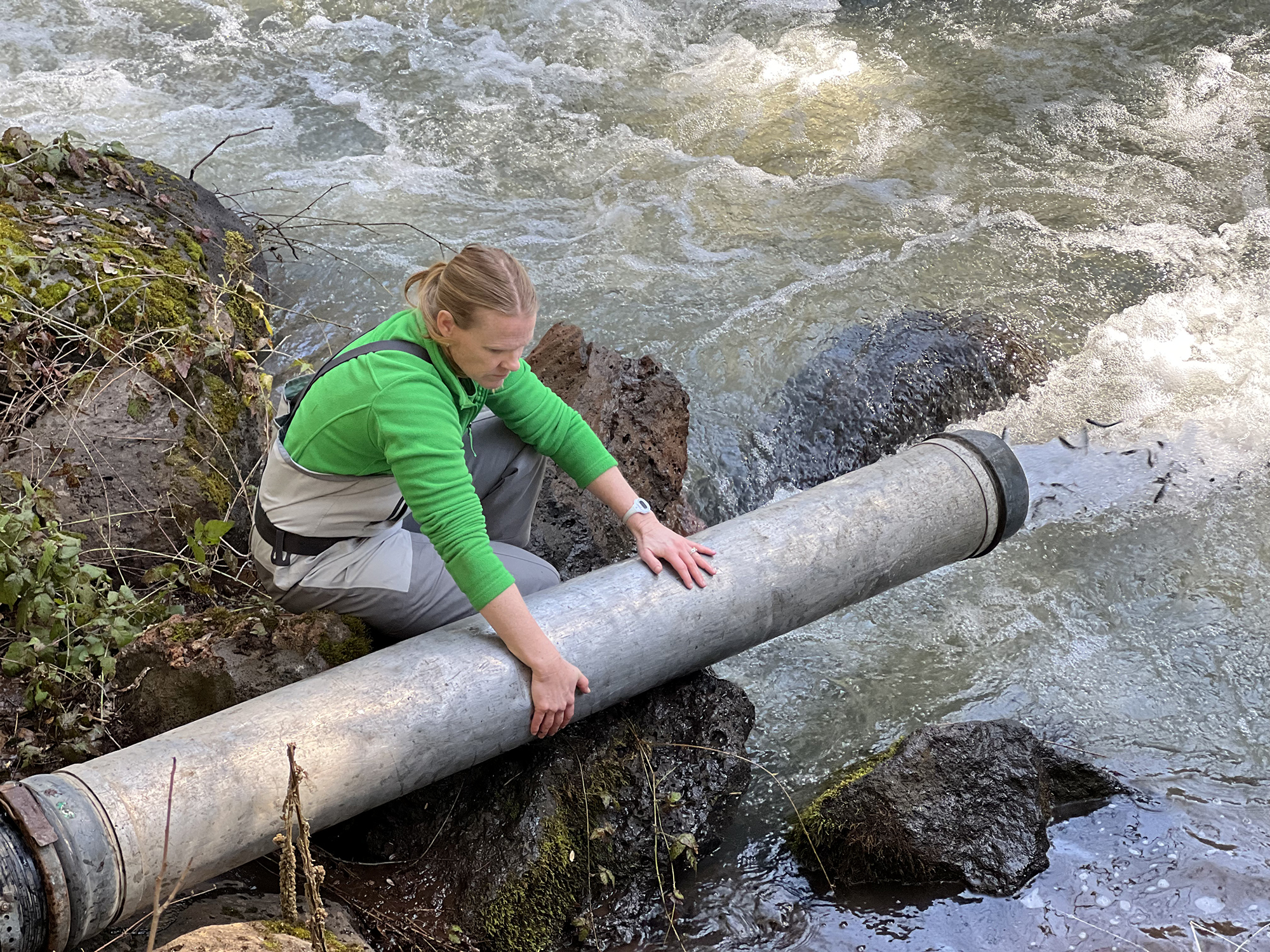 In a collaborative effort with the U.S. Fish and Wildlife Service to restore winter-run Chinook salmon (a.k.a. California King Salmon) populations, Mt. Lassen Trout Farm recently released roughly 100,000 smolts (young salmon) into Battle Creek in Northern California.
Established in 1949, Mt. Lassen Trout Farm is a family-owned trout and steelhead farm located in Northern California. Phil Mackey and daughter, Katie Harris own and operate the farm, which is situated on a fresh mountain spring that feeds the trout and steelhead ponds.
As part of the Jumpstart Project, a conservation effort to recoup California King Salmon populations, Mt. Lassen Trout Farm grew the smolts in their hatchery over the past year. The fish were then released into the watershed in an effort to 'jumpstart' recovery of the fishery. With the 2022 closing of the commercial California King Salmon fishery, the Jumpstart Project's mission, as well as Mt. Lassen Trout Farm's involvement in the project, have become increasingly significant.
Mt. Lassen Trout Farm continues its decades-long commitment to conservation, sustainability, and protecting the natural environment both with collaborations like these as well as with their primary activity of producing high quality, farm-raised trout and steelhead for restaurants, consumers, and lake and pond stocking.
Read more about Mt. Lassen Trout Farm at: mtlassentrout.com