Courtesy of NAA:
The Agriculture Improvement Act of 2018, commonly called the Farm Bill, is set to expire at the end of 2023, and Congress is working feverishly to put together a new Farm Bill. Following extensive work by the NAA's Legislative and Government Relations committee, the NAA selected nine key aquaculture priorities to focus Farm Bill lobbying efforts around.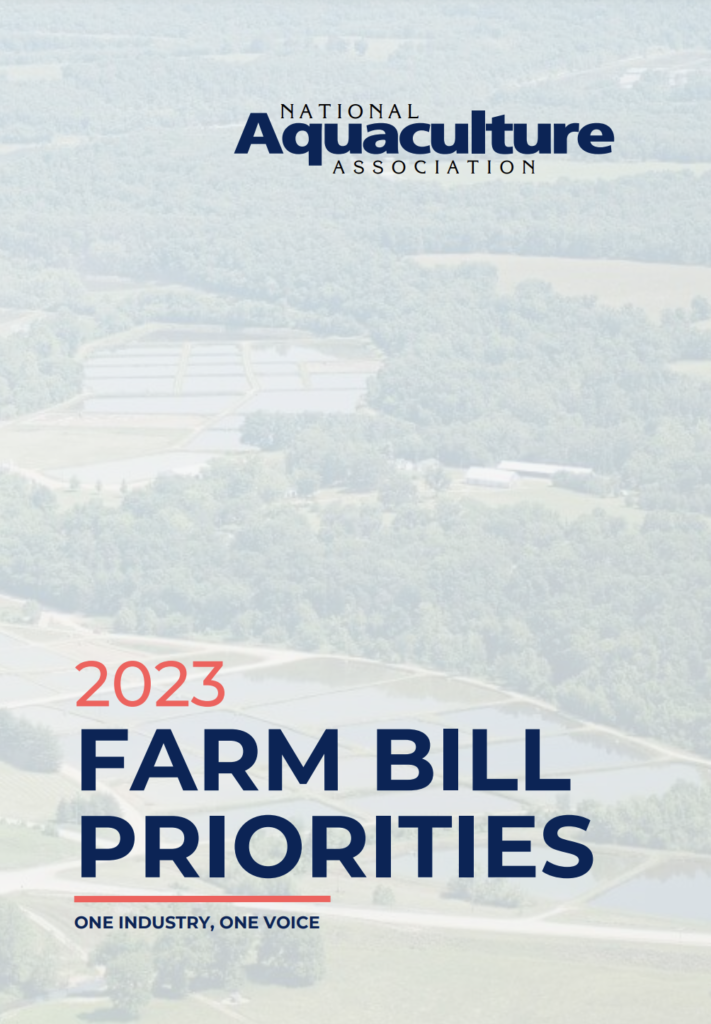 View the NAA's 2023 Farm Bill Policy Booklet 
On May 22nd and 23rd, NAA members meet with 13 House and 3 Senate congressional offices to advocate for aquaculture priorities. NAA is continuing conversations with House and Senate allies and anticipates additional Bills being introduced this month that will benefit U.S. aquaculture if passed.
At each meeting, we broadly focused on Aquaculture is Agriculture and the need for USDA appropriations, authorizations and emphasis towards aquaculture. The highlight of the trip was a 30-minute meeting with Rep. Kat Cammack and her Chief of Staff. The pending ESA listing of several sturgeon species and impacts to farmers was the focus of the conversation. We also spent time talking about NAA priorities and the new House Aquaculture Caucus. Rep. Cammack confirmed that a House Aquaculture Caucus is going to be active in the 118th Congress, and kick-off news will be forthcoming this summer. 

Contact your House and Senate Representatives today to support these agriculture bills:
The House Committee on Agriculture is calling for final priorities by June 9th!
Contact the NAA if you have any questions about our priorities.