Courtesy of NAA:
NAA asked the U.S. Department of Agriculture, Animal and Plant Health Inspection Service (APHIS), Veterinary Services, Aquaculture Program if the agency could locate and post domestic movement requirements for all states in a single public facing location with supporting documentation.
This issue is particularly challenging for the aquaculture farming community because state authorities for aquatic animal health vary across the country as do health requirements and inspection processes for the permitting and legal movement of fish, crustaceans, and mollusks. To achieve this goal, the agency contacted state agencies to develop an interactive map.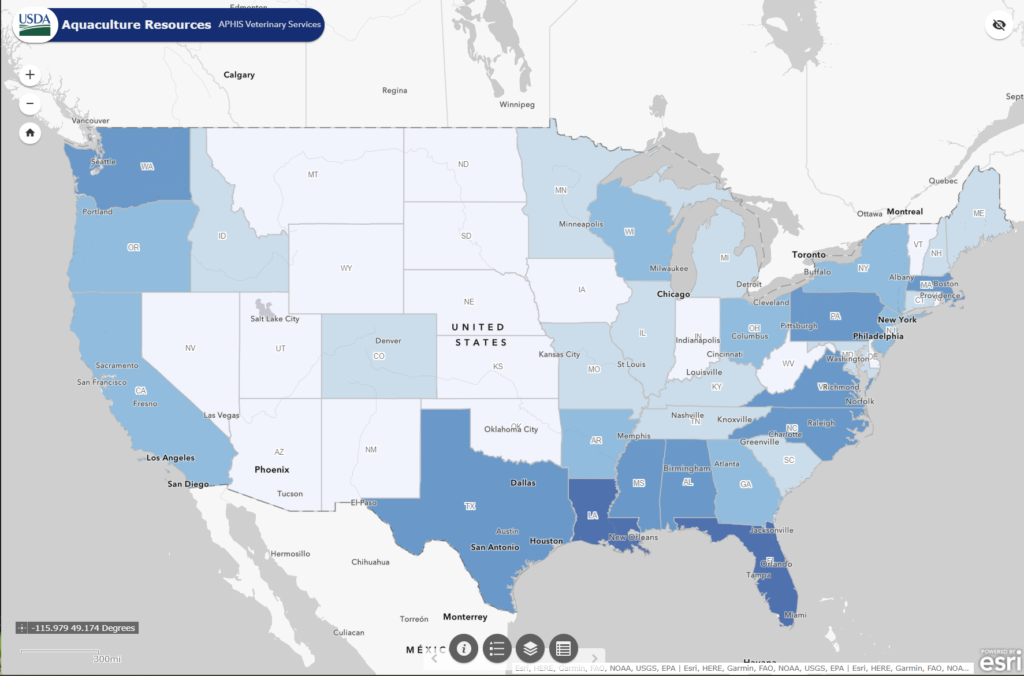 For each responsive state, users can click on a state and receive the state agency(ies) responsible for aquaculture and state import health requirements for the interstate movement of live aquatic animals.
If users find that any particular state's information has changed, please share your update with Dr. Kathleen Hartman (Kathleen.H.Hartman@usda.gov), USDA APHIS, Veterinary Services, Senior Staff Veterinarian – Aquaculture Health.